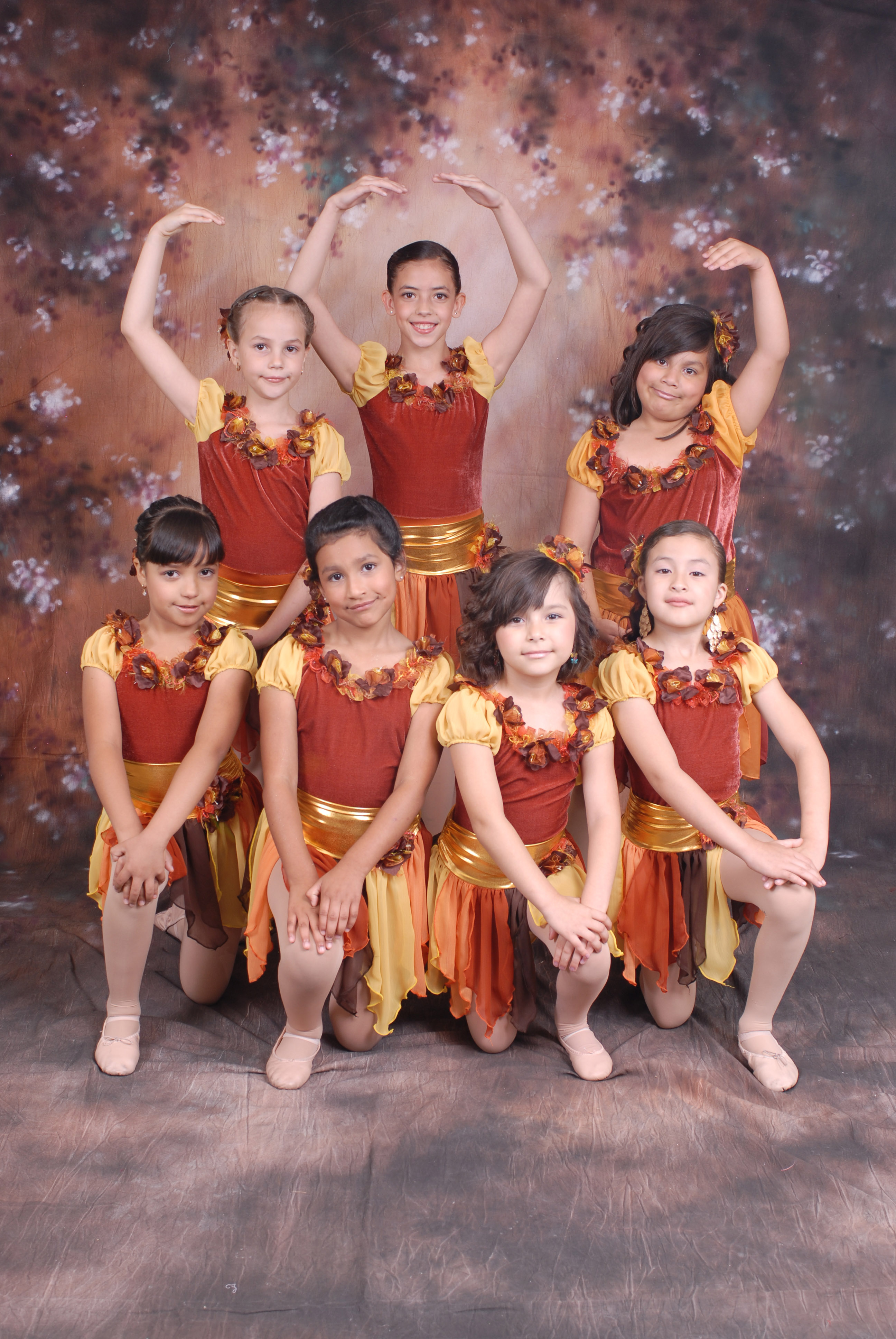 PRIMARY DANCE A&B (6 – 8 yrs.)
This class is for 6-8 years old.  It's a combination class of Ballet, Jazz and Creative Dance.
Ballet - Our ballet class consists of a traditional ballet class with complete stretch exercises, barre and center work.  Our students learn correct posture and technique, ballet positions, ballet terminology, grace and strength among other wonderful attributes that only classical ballet can give. Ballet is the main focus of this class.
Jazz - Is an energetic and fun style of dance which we incorporate quick footwork, leaps and turns.  Ballet is highly recommended in order to progress in Jazz.
Creative Dance - Has many attributes which we use in class, as we combine dance technique with the art of expression it gives our students the necessary tools to express their feelings through movement. Some qualities of movement we incorporate are in relation to space, timing, force,  flow, and story lines.