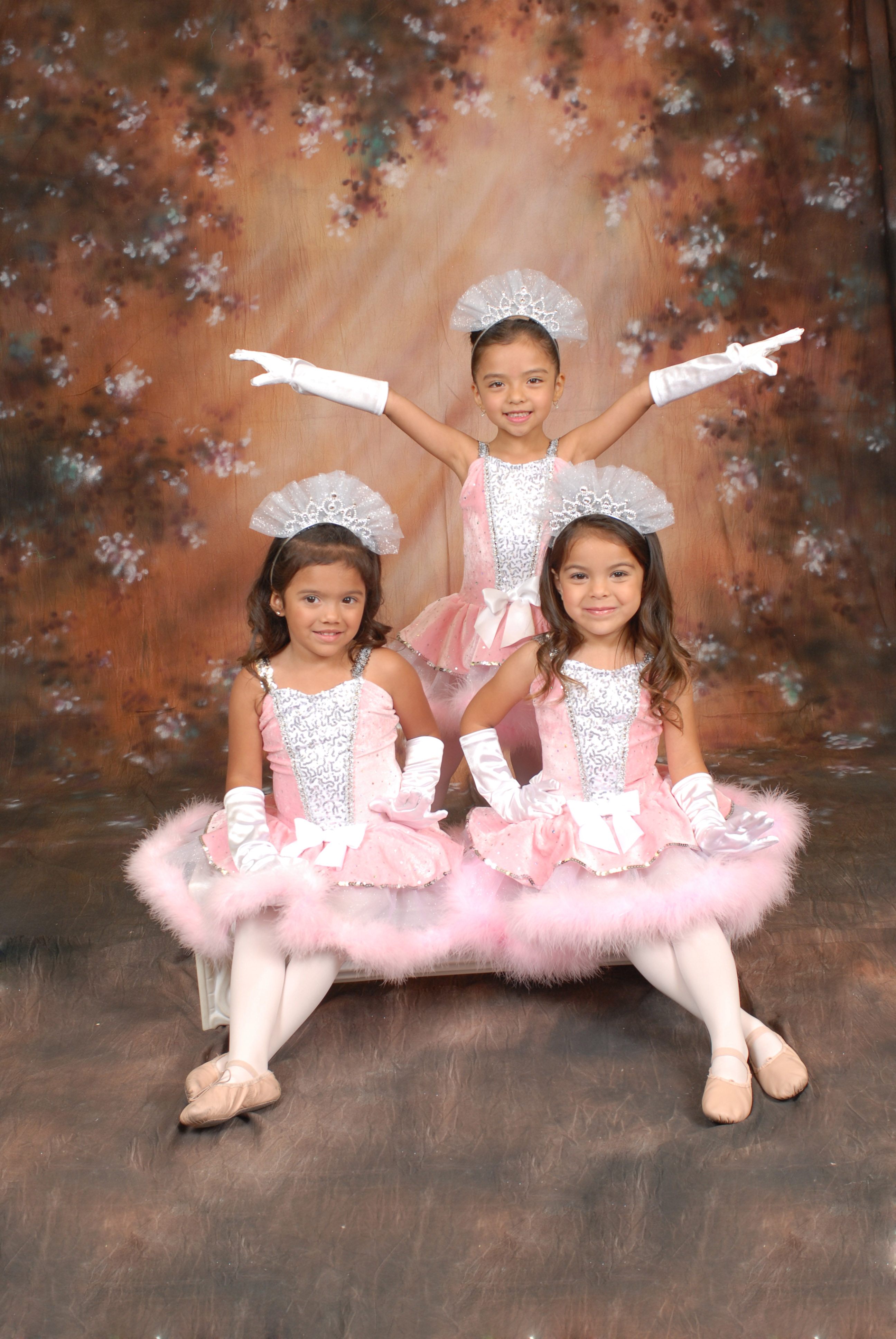 Princess Dance A&B (3&4yrs)
This class is for 3 & 4 years old.  It's a combination class of Ballet, Tap, Creative Dance, and Tumbling.  Please see class schedule for complete details.
Ballet – Our ballet class consists of complete stretch exercises, barre or center work.  Our students learn the basic of ballet positions, ballet terminology and grace.
TAP is a dynamic and percussive class focusing on tap rhythms.  We explore creating rhythm patterns and sounds with the magic of our feet. We use canes, hats and other props that makes tap fun and exciting.
Creative Dance -  This part of class is the art of expression. It gives our students the necessary tools to express their feelings through dance movement. Some qualities of movement we incorporate are in relation to space, timing, stories, props, among many other creative ideas as well.
Tumbling – reinforces strength and flexibility. We practice tumbles, back-bends, floor beam walkover, trampoline, and handstands.