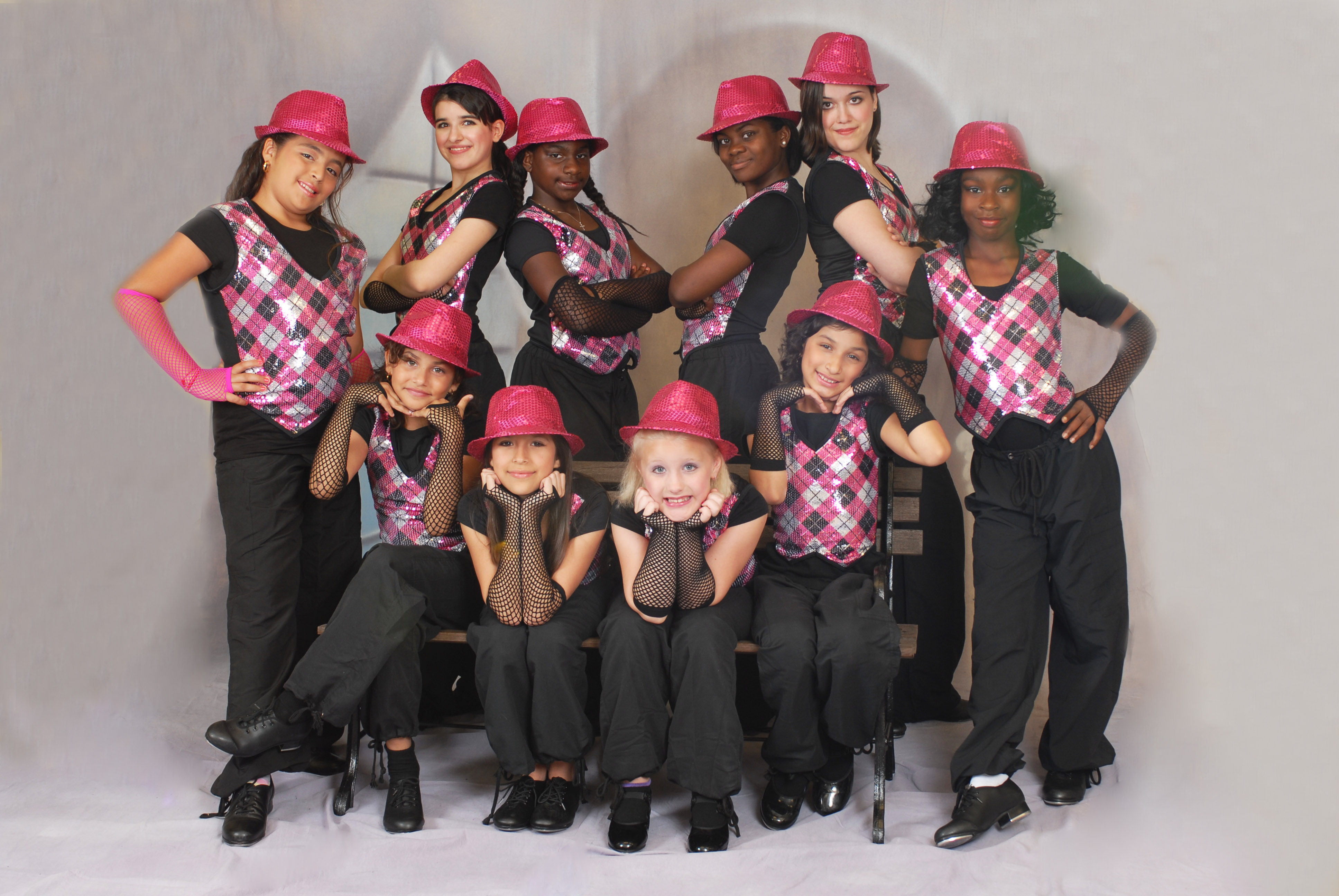 Tap
Our tap class is combined with hip-hop.
The age group in this combination class is from 6yrs and up, this class gets separated as they learn different choreography for their Jubilee Recital Performance.
TAP is a dynamic and percussive class focusing on tap rhythms, styles and execution.  Another aspect of tap dancing is improvisation, this can be done with music and it's tempo or without music creating your own rythm by using different dance steps.
Hip-Hop is a fast paced contemporary urban street dance style which emphasizes body isolations, intricate rhythms, and individual expression.  We use age appropriate music, costumes and choreography (body movements).